Contact Info
Guilford Yacht Club
Michele Call
379 Whitfield Street
Guilford, CT 06437
Phone:
Contact via Email
Visit our Website
Photo Tour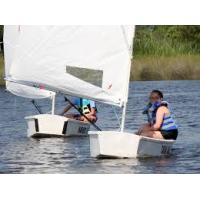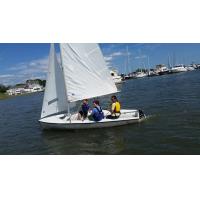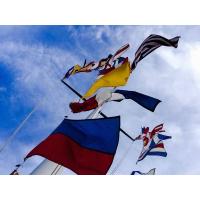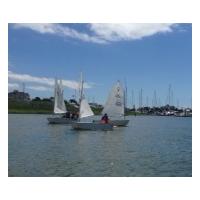 Services
junior sailing program
sailing lessons
sailing camp
boating
sailing
guilford cup racing
tennis
striped bass classic
dock ownership
Hours of Operation
The Junior Sailing program runs June to August, Monday thru Friday 9 am to 4 pm.
The Beginner program runs 9am to 12pm
The Intermediate program 9 am to 4pm
About Us

The GYC Sailing Program Committee is pleased to announce the return of the Junior Sailing Program at our club for 2015.

The new format in place since 2011 has been a great success, and it's back this year with even more improvements. We have started a new partnership with the Town of Guilford Parks & Recreation for an even better program.
Our program is available to both GYC's junior club members and children registering through the Guilford Parks & Rec, from 8 to 16 years of age. We have US Sail Certified instructors ready provide a fantastic experience on Long Island Sound.





The 2015 Junior Sailing Program will run all summer (from June 22nd through August 14th), morning and afternoon, five days per week from Monday to Friday, 9:00AM to 4:00PM. The program as of June 22nd has sold out for all 8 weeks.
Information for the 2016 Junior Sailing Program is below
For detailed information, GYC members should contact the club volunteers overseeing the program for availability and click here to register for 2016.
​
Non-GYC members should see Guilford Parks & Recreation's Summer Program booklet or visit

www.guilfordparkrec.com

(program #34300) for further information, available in February - March 2016.
​
GYC owns the boats that will be used as the primary fleet, but if you would like to bring your own Optimist, that will be fine.
We utilize Blue Jays, Optimists and 420s in our fleet to expand the experience for our young sailors.
There will be plenty of sailing on fair weather days, while on poor weather days alternative activities will be planned.
The Guilford Yacht Club is a full service facility providing yachting, swimming, tennis and various social activities in a true resort environment.
As far as the eye can see, one is surrounded by undisturbed natural beauty, including spectacular views of Long Island Sound and Faulkner's Island. The Guilford Yacht Club is easily accessible from Long Island Sound and is a short distance from the town of Guilford, CT. Founded in 1954, the Guilford Yacht Club is a member-owned entity.